Know How to Impress Your Guests
By Giving An Awesome Wedding Speech…
Are you going to get married?
Or going to speak in a wedding?
Stuck for words with your wedding speech?
Get 60 Professional Speeches
That Will Make the Wedding Remarkable…
From: Peter – Wedding Speeches Enthusiast
Dear friend,
Are you frustrated about speaking in front of the crowd?
Are you stuck for words?
Are your stressed about what to say?
Are you worried about the quality of your speech?
If you answered YES to any of the above questions, or you really care about making your wedding or your friend's a great one, you need to polish your wedding speech.
The Problem with Writing Wedding Speeches
I know how challenging it is to write impressive wedding speeches.  On one hand you want it to be funny and not boring; on the other hand you cannot make it too informal.  You don't want the wedding speech to finish in just 90 seconds, but having a lengthy one would not impress the guests.
And after all, some of us simply do not have the experience or knowledge to write one.  We don't even know the format of a wedding speech.
Yes, I Know All These Worries…
Because I got married 5 years ago and had been invited to be the best man for many times.  I have seen both wonderful and less-than-satisfactory weddings.  Wedding speeches could bring happiness and tears (for good sentiment) to all participants, they could also bring anger and embarrassment if not written appropriately.
How to Write Impressive Wedding Speeches?
My own wedding was a successful one.  Everyone loved how I made them laugh and got them tear up by having funny quotes and bringing sentiment.  No, not because I was a good writer, at that time I knew nothing about writing wedding speeches.  I simply hired a professional writer and wedding etiquette consultant to handle everything for me.
But honestly not everyone could afford paying a professional, yet it doesn't mean that the wedding could be sacrificed.  Is there any simple yet effective solution to help you as a groom / bride or speaker in the wedding (eg. best man, guest of honor) to prepare wedding speeches?
Yes!
Introducing…
Push Button Wedding Speeches
Push Button Wedding Speeches is a package of 60 professionally-written wedding speeches.  All these wedding speeches were written with everybody in mind, i.e. easy-to-remember and say.  All you need to do is to enter your specific information, e.g. names, in the wedding speech templates.  Then you are ready to memorize the speech and rehearse.  Simply begin your rehearsal 1 to 2 weeks ahead of the wedding, spend 15 minutes everyday and you are good to impress your audiences.
In this e-book, I included 60 ready to use wedding speeches in 6 categories.  You can simply pick and choose anyone of them.  They were written to fit most wedding situations, outdoor or indoor, traditional or modern.
Can I modify these wedding speeches to add a bit of personal touch?  Absolutely!  Make them fit your particular situations with your own tone and style.  Add your own original paragraphs, blend several templates together, or use the exact speech as it is…  these wedding speeches included are highly customizable to suit your particular needs!  Use them in any ways as you like!
Push Button Wedding Speeches
Could Solve All Problems You Face
60

ready-to-use templates

 as easy as fill-in-the-blanks

Professionally written

, guaranteed to impress all guests

Complete package for all speakers

, including speeches for bride, broom, father of bride/groom, mother of bride/groom, maid of bride and best man.  No need to buy separate books for separate person
No waiting,

instant download in 2 minutes

, even at 4:00am!
With Push Button Wedding Speeches, you will have no more sleepless nights worrying about your speech, no more budget concern for hiring wedding etiquette specialists, and awesome wedding speeches guaranteed!
Quality Wedding Speeches Written by Experienced Experts
To write a good wedding speech requires humor, wit and a vast store of anecdotes.  It also involves walking a fine line between making guests laugh and ruining the wedding.  This is why we invited some professional wedding planners and wedding experts to prepare these 60 wedding speeches.
Personalization Made Easy
To make these speeches more personal, in each speech there are places to insert individual's names.    Your job is simply to get every body's name and jot down on your notes.  Not he/she, the groom/bride but their actual names!
Knowing that different wedding receptions have different styles and different grooms and brides have different preferences, for each category of wedding speech we have several templates with varying tone and mood.  Sentimental or funny?  It's all your choice.
Speak Like a Pro
Public speech is not only about words and sentences, your body language is also highly powerful.  This is why these Push Button Wedding Speeches have included in-line guides to your gesture.  You will know exactly when to look at the audience, when to pause for applause, etc.  Speak like a professional speaker has never been so easy!
Great Time Savers
Running out of time to prepare your wedding or that of your best friend?  With Push Button Wedding Speeches, you no longer have to spend hours researching in the library or the internet. These speeches could be downloaded to your computer in 2 minutes once you confirmed subscription.  We deliver even at 2 am!
One Solution For All People
You are not the only one who is going to speak in your wedding, your parents, your best man/maid of honor, your groomsman/bridesmaid… Push Button Wedding Speeches is a one-stop-shop solution that contains 60 quality wedding speech templates for all of them.  Why buy templates separately?  Buy them all for the price of one!
OK, How Can I Get These Speeches? 
I know you are desperate to get these 60 professional wedding speech templates, no matter you are the groom, bride, father, mother, maid or best man.  I also know that you want a well-planned wedding well received by all wedding-goers.  This is why, apart from the wedding speeches, I have some special bonuses for you:
Don't overlook wedding etiquette!
No matter how gorgeous the wedding decorations are, no matter how delicious the food is, you could piss your guests off if you do the wrong thing at the wrong time!
This wedding etiquette special report tells you everything you need to know about wedding etiquette.  Prepared by a wedding etiquette expert, this guidebook details almost every aspects of a wedding, including:
Who's who in wedding etiquette, e.g. who is doing what in the whole process?
Who pays for what?
How to write and send invitations
Who to invite?
Wedding shower etiquette
Gifts for different parties
Destination wedding etiquette
Sending thank you notes
…and much more
Pick up these lost wedding etiquette rules quick from this e-book!  
Original Price: $17, now as a FREE bonus!
Make your wedding funny!
Tired of playing the same old games in wedding?
Want to bring new excitement and laughters to your wedding receiption?
This special report includes a tonne of suggestions about what to play in a wedding.  Some ideas include:
Bridal Shower Games
Engagement Party Games
Naughty Bachelorette Party Games
Seated Wedding Reception Games
Wedding Rehearsal Dinner Games
Funny Wedding Music Activities
…and more!
This is truly a time-saver for all wedding planners and grooms and brides who plan your own wedding activities!  
Retail Price: $17, NOW FREE!!!
ALL FOR FREE if you buy Push Button Wedding Speeches NOW!
No more looking around, no more frustration, no more sleepless nights.  Push Button Wedding Speeches are the only guide to wedding speeches you need!  I'm so confident that you would find this product useful, so I am giving an unbelievable refund policy here:
Your purchase is totally risk-free.  Try the product for 30 days.  If you do not think the e-book + awesome bonuses worth the little price, simply shoot me an email, I'll send you a refund with no question asked.  There's absolutely no risk on your part, all the risk is on me!
How Much Does This Package Cost?
$47?  No.  $27?  You are kidding.  I know many other web sites are selling similar wedding speech packages at these prices.  But I want to make sure that the price tag of my package is as attractive and helpful as it content, therefore, for a limited time, I am offering Push Button Wedding Speeches at this shocking price of:
$37
$17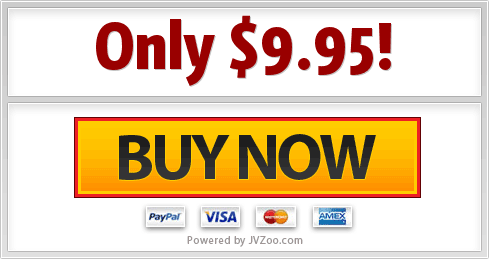 This price includes not only the wedding speech templates, but the bonus e-books as well.  Three informative e-books at the price of a quick fast food meal, this is really a steal of the deal!
Why do I charge such a low cost?  Well, I tried to cut cost by providing the book in electronic format.  I know you want to get the e-book ASAP so this is the best distribution method.  Besides, I place NO ads on other web sites and rely on word of mouth and organic searches on the internet only.
To get instant access to Push Button Wedding Speeches + Bonuses, click the button below:
$9.95 ONLY!!!
Yes!  I want this valuable package which includes:
60 ready-made Push Button Wedding Speeches
Guide to Wedding Etiquette (Bonus Report)
The Best Wedding Games (Bonus Report)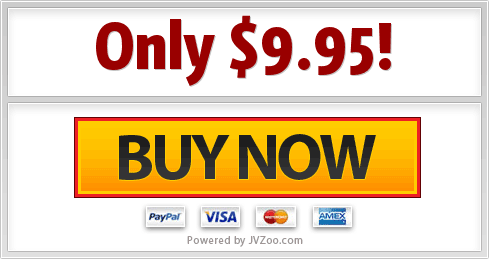 Sincerely,
Peter M., Wedding Speeches Enthusiast
P.S. – This e-book will certainly make you more confident when making a wedding speech.
P.P.S. – You get not only premium wedding speeches BUT ALSO free wedding etiquette and wedding games guidebooks!  Three e-books for the price of one!
P.P.P.S. – You have 30 days to give this product a try!  The risk is on me!